Safety & Compliance Certification
Ecopest Inc. is a pest control company that prides in its health and safety program as well as its health and safety record. We are holders of the following safety and compliance certifications:
COR:
A Certificate of Recognition (COR) is awarded to companies who develop health and safety programs that meet established standards. A COR shows that the employer's health and safety management system has been evaluated by a certified auditor and meets provincial standards. These standards are established by Occupational Health and Safety (OHS).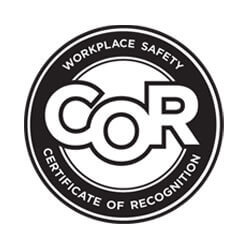 Pest Control Services in Edmonton, Calgary, Red Deer
We have over 50 years of experience in the Pest Industry!
Boardwalk Equities Inc. has been using the services of EcoPest since 1996. During this time we have found EcoPest to be efficient in eradication of pest situations. All arising situations are handled in prompt and pleasant manner.
I've always found their work to be of the highest quality. This, combined with their professional attitude gives us what we need. I would not hesitate to recommend them to any individual or company.
Toll Free:
1-866-269-2847
Prince Rupert:
(250)-622-2847
Grande Prairie:
(780)-539-1877
Fort McMurray:
(780) 750-8149